Gaming can be an expensive hobby, and the current chip shortage has made it all the more costly. Moreover, not all of us are dedicated enough to spend 4000 dollars on a high-end system. Maybe all you want is a nice laptop that can play your favorite games, at decent frame rates and resolutions, every once in a while.
If that's the case, here is a guide on finding the best laptops for casual gaming, plus five of our top recommendations. 
Casual gaming laptop budget
A gaming laptop will always cost more than a regular one. But if you won't be gaming on your laptop a lot, it doesn't make sense to spend $3000 on a brand new Alienware or Razer Blade machine. Rather, you want to find the right balance between price and performance.
It's somewhat comparable to gaming on a budget, i.e., paying as little as possible while getting the most value for your money. You don't want to spend too much money on features you'll scarcely use. But, on the other hand, you also don't want to spend too little as to get underwhelming features that barely satisfy the casual gamer inside you. 
In this case, the ideal casual gaming laptops lie anywhere between entry-level devices and mid-rangers. Thus, a budget of $400 to $1500 should be good enough for a satisfactory experience.  And while you won't be getting the best of the best in terms of hardware, the gaming performance is pretty reliable.
When are the best deals on laptops?
Price-wise, that would be around Black Friday and Cyber Monday during late November. You can also get a great laptop deal during the December holidays and between June and September (back to school).
Some laptop manufacturers and major retailers offer deals throughout the year. Thus, it's not uncommon to see offers and specials pop up randomly on their websites.
Tips on finding laptop deals
Generally, look for promo codes from Best Buy, Corsair, Newegg, Dell, Lenovo, HP, and Razer. To find the best cheap laptop deal;
Compare prices across different sellers and stores before making your purchase. That way, you won't miss out on a better deal.
You've probably seen THAT Black Friday meme. So, make sure to check the laptop's price history to know whether you're actually getting a deal. Camelcamel is an excellent tool that you can use for this purpose.
Buy pre-owned products. These provide the best value, and you can get a high-end gaming laptop at a discounted rate.
What to look for when purchasing a laptop for casual gaming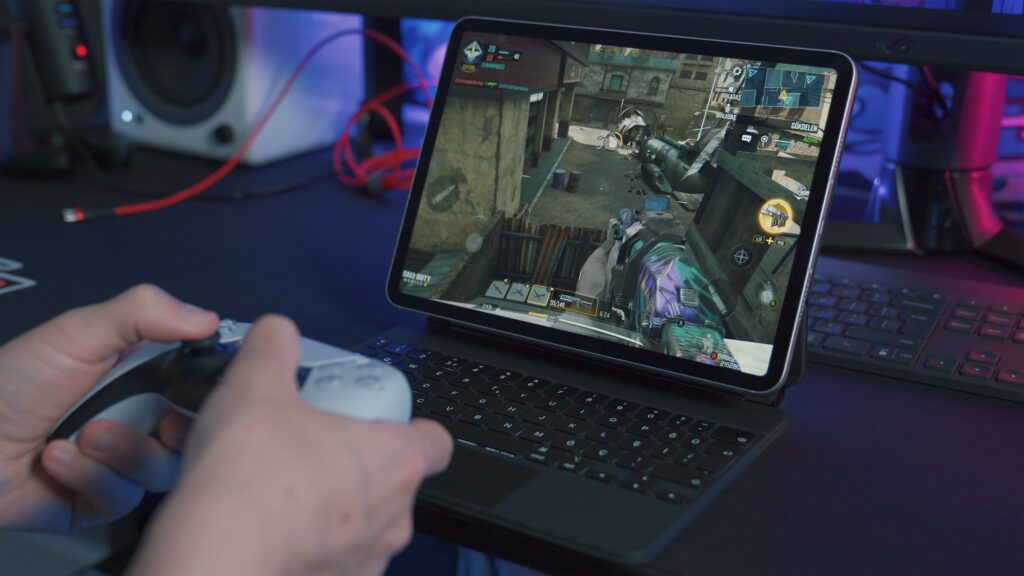 Shopping for a casual gaming laptop requires you to choose your specs and configurations wisely. That way, you get the best gaming performance for your budget.
1.   What games will you be playing?
Before you start shopping, you should first create a list of all the games you want to play on your laptop. This will give you an idea of the CPU and GPU power you'll need on your gaming device.
The good thing about PC gaming is that there are games for pretty much every spec. So, if you're into puzzle games and lightweight indie titles like Among Us, Fall Guys, Rocket League, Dead Cells, and Undertale, you can get away with buying an entry-level gaming laptop.
You can also enjoy older titles like The Elder Scrolls V: Skyrim, Portal 2, Dead Space, and The Sims 4 on a low-spec machine.
Some of the most popular PC games like Counter-Strike Global, League of Legends, Overwatch, and Borderlands 3 will perform just fine on a strong, modern CPU with integrated graphics. They can be fun if you don't mind the slower framerates, but you can always aim for better performance.
Speaking of better performance, more recent AAA games, like Red Dead Redemption 2, Horizon Zero Dawn, The Witcher 3, Sekiro, and Metro Exodus will require a beefier CPU coupled with an equally good discrete GPU.  
2.   CPU and GPU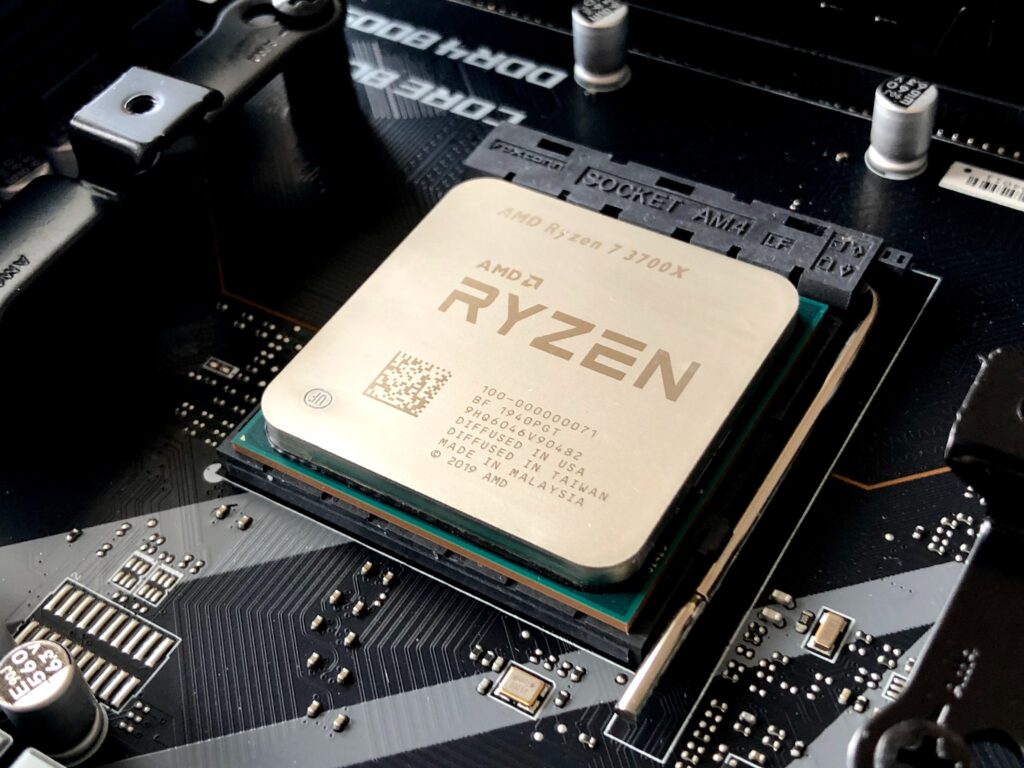 Now that you've considered the kind of games you want to play, focus on the CPU and GPU of your gaming laptop. Keep in mind that you cannot upgrade these two components later. Thus, you want something that will serve your current and future (one to two years) gaming needs.
CPU
Gaming laptops typically have an AMD or Intel CPU. Currently, AMD offers better multi-core performance while Intel still reigns as the single-core king. But since you're shopping for casual gaming, you won't be going for the latest generation of processors. So this shouldn't take center stage in your consideration.
What you want, however, is a generation that's old enough to be affordable but not too old that it will be outdated in a year. This is an 8th gen core i7 or core i5 CPU for Intel and a Ryzen 3000 CPU for AMD. Any processor from an older generation won't serve you well long term.
And if you can afford a gaming laptop with a 10th gen Intel CPU or AMD Ryzen 4000, the better your gaming experience will be, especially if you're looking to play AAA titles on your machine.
GPU
Most games today are GPU-tied. Thus, if you'll be playing demanding titles, pay extra attention to your laptop's graphics processor. More specifically, you want one with a discrete graphics processor with at least 4GB of VRAM.
Gaming laptops with older Nvidia and AMD GPUs will give you the best value for your money. Some good Nvidia GPUs include the GeForce GTX 1650,1650 Ti, and 1660 Ti. These allow you medium or even high settings in newer-graphics intensive games.
If you have $1,000 to spend, then a gaming laptop with Nvidia's GeForce RTX 3050 or 3050 Ti will give excellent performance at high settings. Similarly, an excellent budget laptop GPU from AMD is the Radeon RX 5600M.
3.   Display
The quality of the display can make or break your gaming experience. So, your gaming laptop's display should be good enough to keep you immersed for as long as the session lasts. You don't want one that is too dim, too small, or has a mediocre screen resolution and refresh rates.
Generally, a good gaming display is at least 1080p (FHD) with a refresh rate not lower than 60 Hz. For $1,000, you can get a laptop with a 1440p 120Hz screen that is fast, responsive and displays crisp graphics.
The size of your display also matters. Of course a bigger screen is better, but it also means that your laptop will be bulkier and heavier.  If you don't mind that, a screen size between 15 and 17 inches is the sweet spot for gaming.
Some display features that would make an excellent bonus include;
The response time: The lower the response time, the better. 5ms and below is good enough for casual gaming.
Sync technologies like AMD FreeSync and NVIDIA G-Sync. These technologies sync a game's framerate with the display's refresh rate to eliminate screen tearing.
Note that you can always connect your laptop to an external monitor or TV if you find the default display unsatisfactory.
4.   RAM and storage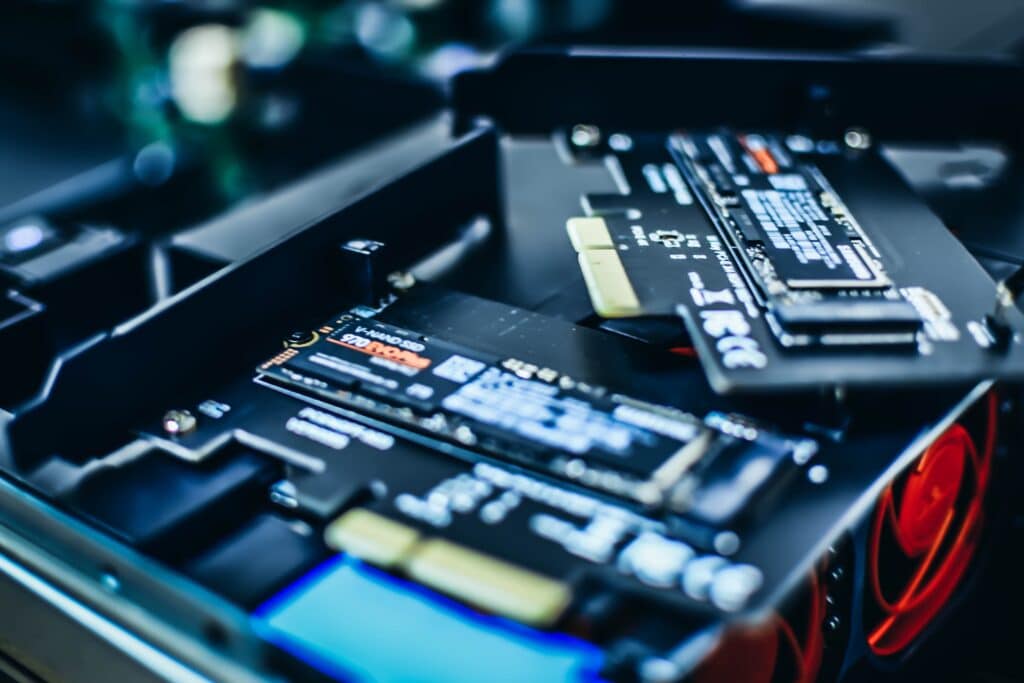 The memory and capacity of your laptop are important. However, they shouldn't be a priority because you can always upgrade when it suits your demand.
So, it's possible to spend less on RAM and internal storage to keep the initial cost of purchasing a gaming laptop low. Then when you need more memory sometime later, you can buy inexpensive RAM and storage to boost your PC.
Still, your experience- however casual- will depend on the type of storage drive the laptop has. The best of these is a solid-state drive (SSD). Thus;
An HDD is just fine for casual gaming, but if you can get a laptop with an SSD for the same price (even at lower capacity), go for the SSD.
Choose a model with at least a 512GB SSD. If you can't afford it, buy one with a hard drive and SSD combo.
Make sure that the SSD is the primary drive. SSDs are generally faster and better suited for gaming than HDDs.
5.   Other considerations
Although not a priority, you may want to consider the laptop's battery life and ports. Most gaming laptops will come with decent battery life (but still need to be plugged in when gaming) and a generous port selection. You get a 3.5mm audio jack, HDMI and/or DisplayPort, and Ethernet.
Depending on how much you spend, you may even get one with a Thunderbolt port.  
Our list of 5 best laptops for casual gaming
Using the above criteria, here are some of the best laptops for casual gaming.
1.   Best all-round for casual: MSI GL63 8RCS-O60
This MSI gaming laptop is a beast of a gaming machine. It comes with a 9th gen Intel i7 processor and a dedicated GTX 1660 Ti GPU, a powerful enough combination to play all your favorite games at 60fps high settings.
Memory wise, it packs 16GB RAM and 1.5 TB internal storage (512GB SSD + 1TB HDD). That's more than enough for all your tasks and storage demands. All these are enjoyed on a FHD 15.6" IPS display with a fast and responsive 120 Hz refresh rate. 
This gaming laptop is available for $1,395 on Amazon.
2.   Highest budget: HP OMEN 15" FHD IPS
If you have a little more to spend, you'll love this HP OMEN gaming laptop. It runs on an i5 capable of clocking 4.5 GHz, while its graphics are provided by a dedicated NVIDIA RTX 3060 with 6GB of GDDR6 VRAM. Pair this with the display's 144Hz refresh rate, and you're in for some of the smoothest, most responsive gaming sessions on a laptop.
The laptop's storage and memory are 512GB (NVMe SSD) and 16GB (DDR4), respectively.
It retails at $1,445 on Amazon.
3.   Low price all round: Lenovo IdeaPad Gaming 3
The Lenovo IdeaPad Gaming 3 is a good option for those who need a decent gaming laptop that goes a little easy on the wallet. It has an AMD Ryzen 5600H processor and a GTX 1650 for the graphics, which together output a decent 60fps in medium settings on some of the popular big AAA titles.
The load times on this gaming laptop are pretty great since it relies on a 256GB SSD for storage and has 8GB of fast DDR4 RAM. In addition, it displays on a generous 15.6" with a clear FHD resolution for immersivity.
Lenovo IdeaPad Gaming 3 retails for $679.
4.   Best functional: Microsoft Surface Laptop 3
Although not exactly a gaming laptop, we included the Microsoft Surface Laptop 3 in our recommendations because it's good for work, something most casual gamers do a lot of on their laptops. It's not a specs monster, but it holds its own against most indie games.
The laptop comes with 13.5 inches of screen real estate, 8GB RAM, 128GB SSD storage, and an Intel Core i5 chip.
It's currently available for $719 on Amazon
5.   Best bang for buck: Acer Aspire 5
This Acer laptop is a good option for casual gamers on a budget. It features an 11th gen Intel Core i3 processor, 4GB DDR4 RAM, and a 128GB NVMe SSD for storage, while the screen is a 15.6" FHD display with a 60Hz refresh rate.
You won't be getting incredible performance from this one, but it should be enough to handle most lightweight and indie games.
The Acer Aspire 5 is available for as little as $359 on Amazon.