Description
It has some very powerful features while maintaining its "lite" status versus its predecessor the SmartXX V2 (Pro) ModChip.
The chip has a 1MB Flash and is of the highest quality manufacturing from a very reputable manufacturer. The manufacturer offers a 1 Year Warranty for this product!
The Spider 1.6 board is an optional feature that will allow the SmartXX LT OPX to be installed Solderlessly on all 1.6 and 1.6b Xbox Consoles.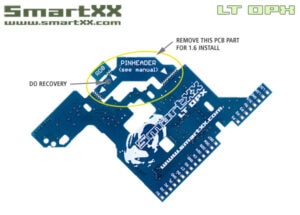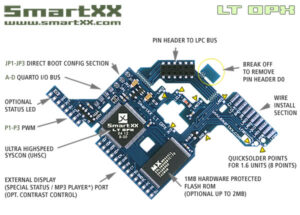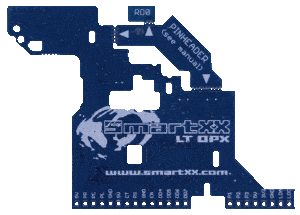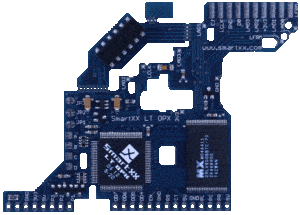 Product Features
1MB Flash Size
High-Speed Logic Chip
0.75MB Usable Flash Size
Manufacturer 1 Year Warranty!
Works with Optional 1.0-1.5 Solderless Adapters
Works with Spider 1.6 Solderless Adapter
Works with all video cables
Fake Xbox-live HDD identity
Protect Xbox-Live modchip detection
HDD Unlock / Lock
Fash with CD/HTTP/TFTP/RemoteFlasher
Package Contents
SmartXX LT OPX Mod Chip
SmartXX CD
USB Adapter
Pin Header for Installation
Free Sticker
Installation & Usage Instructions
Installation Tutorials:
Pin Header Installation Tutorial for Versions 1.0-1.5
Quick Solder Installation Tutorial for Versions 1.6 & 1.6b
Downloads
Software (PC):
Remote Flasher Software V5 (5.6 MB)
Updates:
update_3403.zip (1MB crypt 256kB, recommended)
Display Manuals:
SmartXX_LTOPX_Display.zip (767 KB)
Ed on the Chip:
Ed on-chip, ZIPed (1,66 MB)