Description
With the Datel X2 Double Capacity PSP Battery you can game with double the power and double the fun!
The X2 Battery directly replaces the PSP's stock rechargeable battery, yet offers double the capacity of the standard battery. You will now be able to place twice as long, listen to twice the amount of music, and watch twice as many movies before having to recharge. Think about being able to go on twice as long of a flight, or twice as long of a car drive without worrying about your PSP running out of battery.
Detailed Image(s): (Click to Enlarge)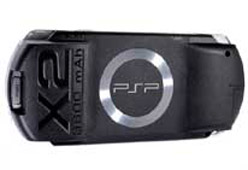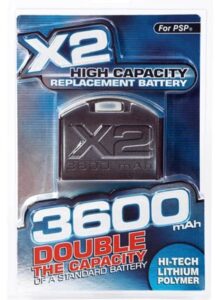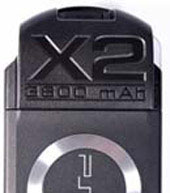 Product Features
Double the capacity and double the life of a standard PSP Battery
3600 mAh
Lithium-polymer technology
3.6 volts
Snap it in and play!
No more worries about PSP running out of battery on trips!
Package Contents