Description
The boundaries are being pushed and Team Xecuter is the company pushing them! This device lets you plug ANY SATA hard drive or DVD drive into your USB 2.0 Port, allowing plug and play access for backing up everything from Xbox 360 Game Saves to media files on your PC.
Even better than backing up your hard drive is the new feature that allows you to read and write your DVD drive's firmware. You can keep your drivers up to date and maximize your performance with ease and simplicity. You no longer will need to deal with the frustrations of disassembling your case and getting dusty.
The X360USB is also the most portable device yet for the console, allowing you to power your drives without using the Xbox 360. (The DVD drive requires the Xbox 360 Connectivity Kit)
Other amazing features include compatibility with non-SATA computers. Now you can purchase a SATA drive and plug and play it through your USB port. Bright LEDs keep you up to date with your connections, activity, and power.
The X360USB also includes a high-quality USB and SATA cable!!!
CONNECTIVITY KIT INCLUDED!!!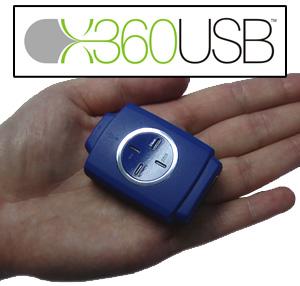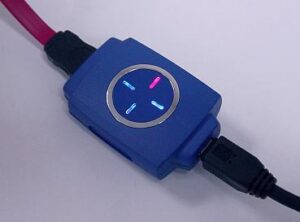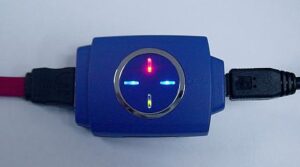 Product Features
The most innovative product currently available for the 360
Xbox 360 DVD and Harddrive SATA to USB adapter
Plug & Play Features to remove driver installation
Works with ANY SATA HARD DRIVE or DVD DRIVE
Connection speeds of up to 480 Mbps
BACK UP YOUR XBOX 360 GAME SAVES AND OTHER MEDIA
Increase storage by keeping certain data on your PC
Read and write to your DVD firmware allowing increased performance
Extremely portable and compact design lets you take it on the go
Along with the Team Xecuter Connectivity kit(supplied), You don't need to power your Drives through your Xbox 360 Console
The first and only device available to convert the Xbox 360 HDD and DVD to USB
Works with other drives!! You can plug your other SATA drives into this port
NO SATA NO problem, you can hook up SATA drives to your computer even if you don't have SATA available on your motherboard
Visible LED's update the status of the drive, including connection, activity, and status
***Only works with the Hitachi-LG GDR 3120L at this time***
Package Contents
X360USB Adapter
High-quality USB Cable
High quality SATA Cable
Team Xecuter Xbox 360 Connectivity Kit INCLUDED!!