Description
This product includes TWO adapters (360 ODD Power Adapter and 360 HDD Adapter).
360 ODD Adapter:
Supplies power to your Hitachi or Toshiba-Samsung ODD (Optical Disc Drive) from your PC so you can connect directly to SATA without any fuss. It also has an eject switch and a debug (ModeB) switch. Currently, Debug (ModeB) is only supported by the Hitachi drives**
The adapter is incredibly convenient and perfect for those who don't want to have the Xbox 360 hooked up to their PC so you won't has to move all your equipment / get behind your TV to unplug your video cables and mess around with that huge power supply if the Xbox 360 is in another room, and it's also for those who want the to use Debug Mode or have the eject option without any other cables. It is especially ideal for those who happen to have a spare Xbox 360 ODD. It's all about CONVENIENCE!
360 HDD Adapter:
Enables you to connect your Xbox 360 SATA Hard Drive via SATA cable to your PC without any fuss. It is a clean and tested design with no frills, perfect for 360 enthusiasts. Also supplied is an optional power connection via a USB cable (not for data transfer).
Debug mode doesn't work with Toshiba-Samsung Drives as yet – you simply have to flash the Xtreme 0800 Firmware.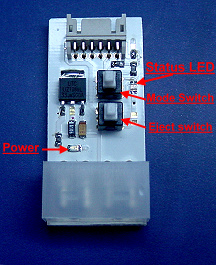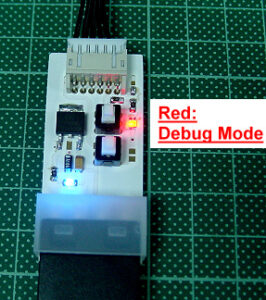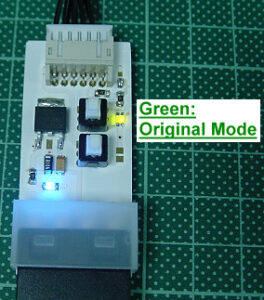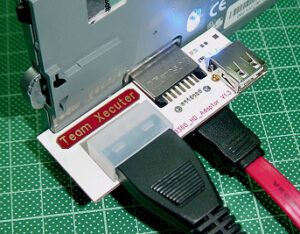 Product Features
Optical Disc Drive Adapter
Debug mode allowing the drive to be recognized in Windows without special software
Status LED's
Eject Function
SATA HD connection for the Xbox 360
Easy transfer of files from your Xbox 360 to your PC without opening your system up
Package Contents
Xbox 360 DVD Optical Disc Drive Adapter
Xbox 360 SATA HDD Adapter