Description
The 512MB Memory Stick Pro Duo is a very small flash memory card that fits on your Sony PSP handheld device. The Memory Stick allows you to store 512MB of data including games, movies, songs, and much more!
Turn your PSP into much more than a game console with some simple mods and these great memory sticks.
Detailed Image(s): (Click to Enlarge)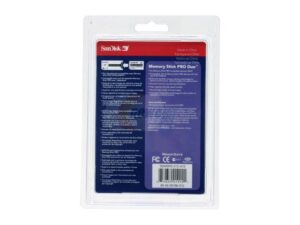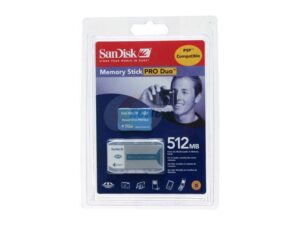 Product Features
512MB Storage Capacity
Store and move data from one Sony PSP to another.
Store games, movies, and songs on your PSP console.
Use for running homebrew with a mod.
High-speed data transfer
Embedded MagicGate Technology for the safe transfer of copyright-protected content
Memory Stick Adaptor included for use on other applications and devices
Compatible with all MS PRO devices with the use of the Adaptor
Package Contents
Sandisk 512MB Memory Stick Pro Duo
Adapter for use on MS Pro devices.
[ Buy Now ]