Description
It is the follow-up of the DMS3 which set the standard for PS2 Chips. The ultimate upgrade for the hardcore PS2 user! Compatible with All Versions Including the NEW V12-V16 PSTwo Slimline. Multi-Region and Hard Drive Compatible.
The fourth-generation has arrived. DMS4 SE Professional offers amateur coders and developers the ability to boot "Homebrew" applications on their console, for development purposes. Furthermore DMS4 S.E. Pro allows you to watch Multi-region DVDs on your system. Compatibility is comprehensive (Jap/USA/Asian V1-V14).
The feature-packed big brother of the DMS4 S.E. Lite has a 2MB flash to store Homebrew ELF files within the internal flash memory. For example run HD Loader, or any other cool app by installing the latest ToxicOS. The DMS4 SE Pro has all the features of the Lite, further, it boasts enhanced security, larger flash memory and will have extra features added in software at no extra cost in future update builds. This includes the ability to run HDLoader off of the DMS4 SE PRO and store/play games from a Hard Drive!
This new DMS4 SE Pro modchip has an unrivaled boot success rate and compatibility. The boot rate of the DMS4 SE Mod Chip is right at 100%. The DMS4 SE Mod ChipSupports V1-V14 USA/ASIAN and PAL Playstation 2, including the new slimline console.
With the DMS4 S.E Mod Chip, you watch all-region DVD movies thanks to DVD region Free with RCE support.
The Special Editions (S.E.) of the DMS4 offer new advantages and refinements to two very popular products.
DMS Tech. have continued development to make several main improvements to the DMS4 range, the new S.E. versions of Lite and Pro offer:
Optimized PCB layout
Optimized PCB size
Actel chip now has a smaller package size
Hardware code revised to over increased stability and patching performance
Serial flash technology
Improved error checking
Improved filtering of noise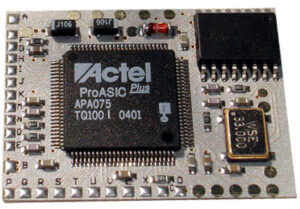 Product Features
Ability to load and run HDLoader off of the DMS4 S.E. Pro with Hard Drive
Auto-detect and boot of all media types
DMS4 Mod Chip will automatically detect whether a PS1, PS2 CD-R, DVD-R, DVD+R, DVD-RW, DVD9, or DVD+RW (containing Homebrew Elf's), original domestic CD/DVD is inserted and then boot it without any interaction from the user.
Reduced wire Count
17 wires for v1-v7 PAL/USA or 18 wires for v1-v7 Japan/Asian
18 wires for v9-v10 USA and PAL (19 with DVD+/-RW support / T wire) or 19 wires for V8,9 and 10 Japan/Asian (20 with DVD+/-RW support / T wire)
Unrivaled boot success rate and compatibility
The boot rate of DMS4 SE is right at 100%. The DMS4 SE Supports V1-V14 USA/ASIAN and PAL
Flash upgrade via CD
The popular CD flash upgrade was first introduced by DMS3 and has been retained offering a choice of firmware upgrade options.
DVD Region Free with RCE support.
Watch all region DVD movies on your PS2.
Colour Fix
Force the color mode to your choice.
Screen Fix
Green screen removed for Playback of DVD Movies.
DEV.olution Mode 1
Load applications and software from your PS2 Memory card using our specially integrated DEV.olution mode.
DEV.olution Mode 2
Load applications and software from your PS2 HDD using our specially integrated software. DEV.olution 2 is the successor to DEV.olution 1 mode.
Software Modchip disable
Disable the Modchip in software by pushing Square on the Joypad.
Version 1-14 compatible
Package Contents
DMS4 S.E. Pro ModChip
SealedAnti-Static Bag
Installation & Usage Instructions
PS2 Compatibility Versions
Version 1 Version 2 Version 3 Version 4 Version 5 Version 6
Version 7 Version 8 Version 9 Version 10 Version 11 Version 12
Blue Indicates Compatibility