Description
The Muppet-X Mod Chip is a combination of the Scene's favorite concepts and much more.
The list of features is comprehensive and bridges the gaps between several other upgrade platforms. It was also one of the first upgrade devices to be compatible with the V1.6 Xbox.
This chip is Loaded! M8!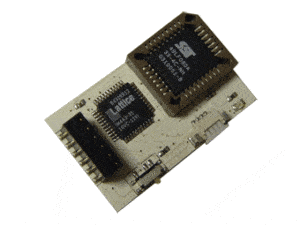 Product Features
Compatible with all versions of Xbox Console (V1.0 – V1.6)
Two Boot Modes: On/Off
Additional D0 Bridge Point
Socket For Flash
Open Tool Design
Play Online
Loaded! M8!
Installation & Usage Instructions
INSTALLATION DIAGRAM FOR XBOX V1.6
INSTALLATION DIAGRAM FOR XBOX V1.2, V1.3, V1.4 AND V1.5
INSTALLATION DIAGRAM FOR XBOX V1.0 AND V1.1